Shared Branching & Co-Op ATM Network Shared Branching

Access Beehive at over 5,000 locations. Credit Unions across the country have joined together and created "shared branches." You can do deposits, transfers, withdrawals, and more–just like you would at your own credit union branch.
Need to find one of the 5,000 locations near you?
Download the App: Find Branch
Visit: www.co-opsharedbranch.org
Call: 888-748-3266
Co-Op ATM Network
Use your Beehive Federal Credit Union ATM/Debit Card Surcharge-Free at nearly 30,000 ATMs.
What does that mean for you?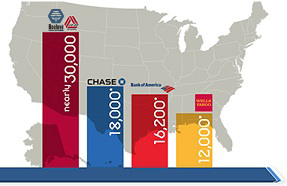 Access your money all around the country with no-surcharge.
Find ATMs at convenient places like 7-Eleven©, Costco©, and Walgreens. Make deposits at nearly 9,000 ATMs.
To find ATMs near you, visit www.co-opnetwork.org or call 888-SITE-COOP (888-748-3266). Or call 208-656-1000 to speak with a local representative.