Our low fixed rates and flexible terms will get you out on the water this summer
Leave behind the unending phone notifications and unavoidable bumble of everyday life, this year spend your weekends fishing, water skiing, or simply enjoy cruising along glass like lakes. We make sure the process is as smooth as the water at the end of a day by offering low fixed rates, no prepayment penalty, no application fees, and the ability to apply for a boat loan in as little as 5 minutes.
Features
Fixed low-rate boat loans
No prepayment penalty
No application fees
Apply online in as little as 5 minutes
E-sign your documents from anywhere
Guaranteed Assets Protection (GAP) Available
Estimate Your Boat Loan Payments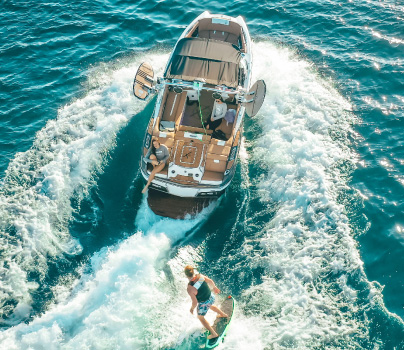 Protect your investment
Not only does Beehive offer hassle-free financing; we also provide Guaranteed Asset Protection (GAP) for your investment. If your vehicle is stolen, accidentally damaged beyond repair, or otherwise declared a total loss, and your insurance does not cover the full amount you owe on the Boat Loan, then the remainder, after insurance coverage, is forgiven PLUS $1,000 towards your next consumer loan.