Whatever your child's mission is, Beehive can help in getting there.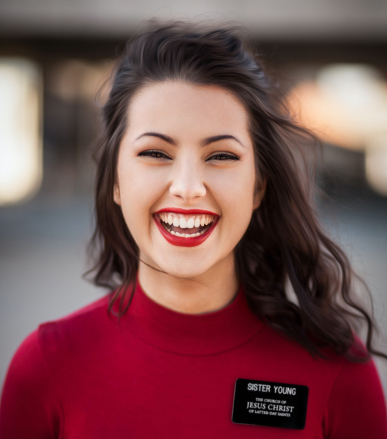 What is a Missionary Savings Account?
A Missionary Savings account at Beehive Credit Union is a unique account we created for the needs of our member. With Missionary Savings, you can help a loved one start saving early so that when the time comes they want to serve a mission or go to college, they won't have to worry so much about finances.
The benefits for setting up a Missionary Saving account for your child or grandchild include
Deposit up to $100 each month so your child can be ready for a mission and earn 3% APY* on all funds up to $12,000 in the Missionary Savings account.
Annual Percentage Yield of 3%, compounded quarterly, will be applied to all balances up to $12,000. Balances beyond that will receive our standard savings rate.
Parents may withdraw at anytime without penalty
Co-owned by a parent or guardian
Children age 0-20 are eligible
Deposit up to $100 a month via Beehive Checking account
No monthly fees
Features
Annual Percentage Yield of 3%, compounded quarterly, will be applied to all balances up to $12,000. Balances beyond that will receive our standard savings rate.
Parents may withdraw at anytime without penalty
Co-owned by a parent or guardian
Children age 0-20 are eligible
Deposit up to $100 a month via Beehive Checking account
No monthly fees