Why Beehive?
Learn how Beehive's focus on low costs and no-fees benefit our members' bottom line.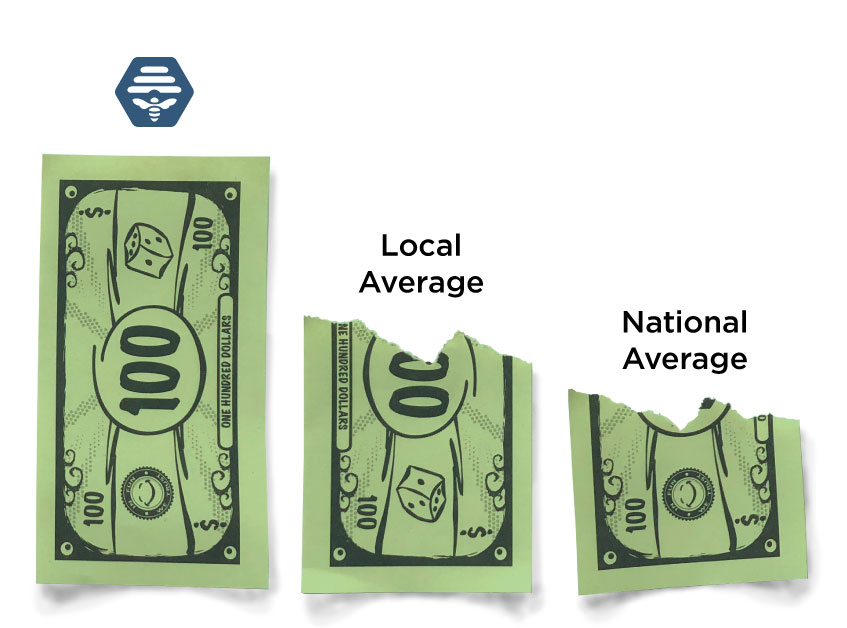 Low Fees, Big Savings
We focus on having a simple fee structure that puts our members' success first. For Beehive members, this means no surprises, low costs, and more money.
Compared to the national average, Beehive members save nearly $1,200 each year in interest charges. Even comparing against other local credit unions, our members average a savings of $600.
Other Reasons to Choose Beehive
Low Credit Card Interest Rates
Not only do our credit cards have some of the lowest interest rates, but we also a variety of rewards and no annual or foreign transaction fees.